In the Present, HVAC systems are products of decade long design optimization and regulatory reforms. However, the Future of HVAC Industry demands more efficient ventilation, comfort, air quality, energy-saving, and fire safety in the HVAC industry. After constant efforts towards the betterment of HVAC systems, the engineers recognized certain problem areas that might fail the purpose of design.

The centrally controlled system often disrupts the secondary building functions. The installed structure may provide a path for fire in the space. In some cases, the HVAC Industry can cause health problems. Finally, the most crucial issue is biological and chemical terrorism if the system gets hacked.
What is the future?
Future HVAC systems not only need smart technology but design level improvements that provide optimal performance. The primary constraints for upgrade are identifying the need for zoning, improving humidification, appropriate ventilation, and cooling comfort.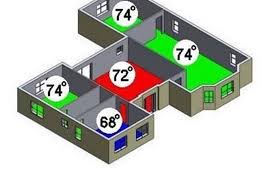 Zoning: Contemporary approach is to use a centralized air handling system for buildings with multiples zones. Single-zone systems are preferred for small buildings. Multiple-zone HVAC systems have higher energy consumption and extremely deteriorate health and comfort functions. Single zoning has its shortcomings; nonetheless, their defects are usually a result of lax design and equipment. Hence, adopting single-zoning systems with design improvements over the multiple-zoning course is a revolutionary approach. 
Dehumidification: An enhanced HVAC system will logically employ single-zoning. And the main issues with such a system are cold and damp conditions that cause moisture damage, discomfort, and health menaces. By adding reheat function to the single-zone systems, we get an inexpensive solution for dehumidification. 
Ventilation: This function is mostly damaged due to inadequate design. Apart from removing faulty gear, you can also take necessary measures for controlling air intake and space pressure. Ventilation rates can also be matched with your requirement by using sensors that detect pollutants.
Comfort cooling: By a combination of refrigeration, cooling with the mechanical method of circulating air can improve the overall efficiency and comfort.
What will Employers want?
With the system upgrade, the skillset for HVAC operation will also evolve. Here are three mandatory skills that will be in demand.
Data Analysis: With data accumulation and processing, the system can be streamlined effectively. Thus, you can expect future contractors to use computing and data analytics as a primary skill in their technicians. The ideal HVAC employees will sometimes, even unofficially, have knowledge of data analysis and services that use customer data, including behavioral patterns, to improve the efficiency and the effectiveness of this technology for prediction of our demands.
Automation: Smart technology is already a part of our lives currently. With further advancement of IoT and automation, the future HVAC operators will require relevant skills. You should stay informed about new developments like a smart thermostat or basic programming for bots. IoT handles the entire system; hence networking knowledge is a requisite.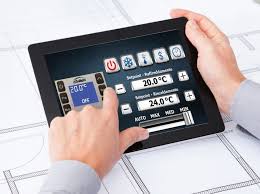 Marketing: These days, marketing is not optional. Regardless of how you work, HVAC Industry's future will require at least a good understanding of how a company can compete in a crowded market and a noisy online community.
HVAC Industry is a relatively established industry, but there is still room for innovation.
---