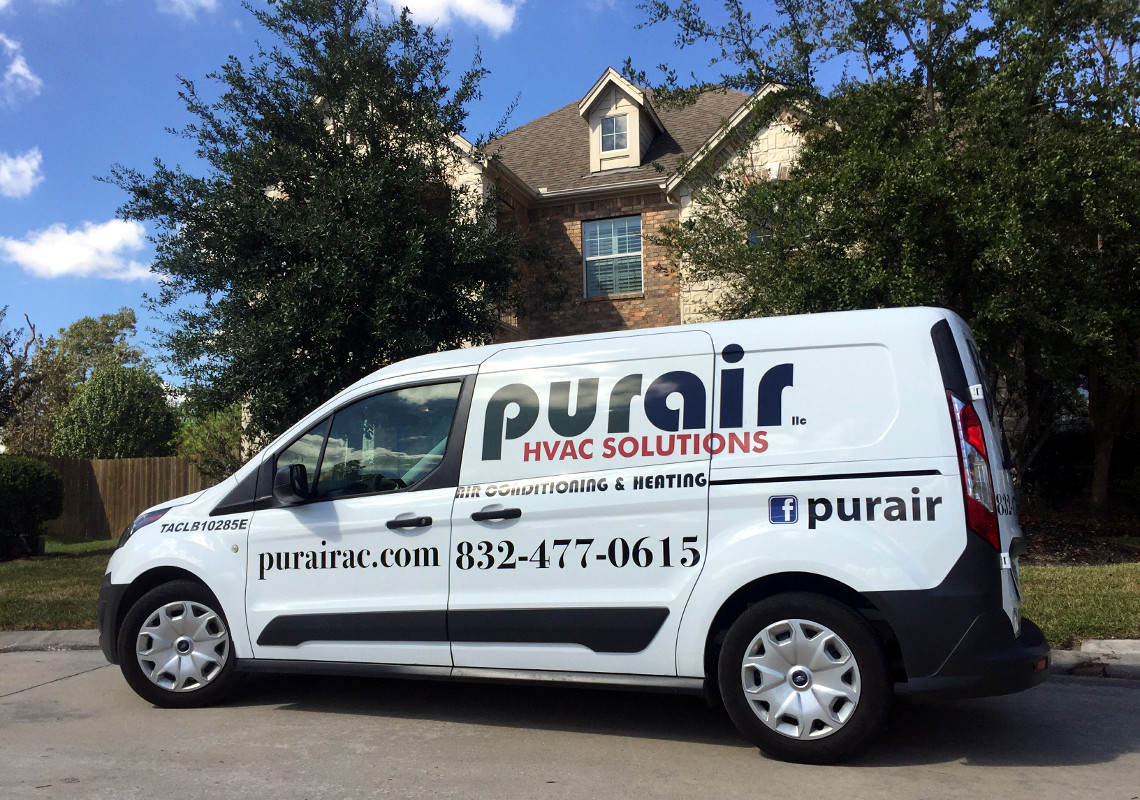 Purair Air-Conditioning Services
NEW! We now offer real-time 24/7 Air-Conditioning monitoring. Click HERE to learn more. NEW!
It is annoying to deal with broken air conditioner. This is especially true if you are living within an area with high temperature and high humidity, and you can't get the heating and cooling you need. Luckily, most air condition units will give you an early warning sign before total breakdown happens. So in case you have any issue, call us and our certified technician is always ready to lend a hand. By seeking for help early on, you can prevent the worries of paying the high cost of repair and of course, the high electrical bill.
We all understand how hot the summer season can be so a good air conditioning system can save your neck during the season. Most have considered air conditioning systems to be crucial parts in their lives. When such system is not working, living cannot just be uncomfortable but life-threatening too.
Although repair is always a practical solution but replacement may be a handy choice for repetitive worries. Purair can replace existing condensers, compressors, and evaporating coils. Many homeowners find comfort in replacing their equipment with at least 16 to 21 SEER system. Also, it should be noted that proper installation for the new equipment is critical.
Easy AC replacement services in Magnolia, Navasota and Plantersville
Replacing your air conditioner may eventually prove to be more cost-effective in some cases than repairing the old one. With time, wear and tear take a toll on air conditioners and may need regular maintenance and repairs. Costs associated with routine maintenance can mount up quickly, eventually reaching the price of a new unit. Additionally, as air conditioners get older, they are more likely to break down, which can be uncomfortable for both home and business owners. You can find the best AC replacement in Magnolia and Navasota at Purair Air Condition & Heating.
If you are looking for affordable and efficient services for HVAC or heating repair, AC repair, and replacement in Plantersville, Navasota, or Magnolia, look no further than Purair HVAC Solutions.
Air-Conditioning Repair
We have a fully stocked mobile warehouse. We have all the tools you may need. Also, most parts in an air conditioning system are universal so the stress of looking for a particular needed tool is very limited.
Our team offers 24 hours service. We are also proud to say that we can handle different makes and models of air conditioning system. We can replace all components like capacitors, contactors, and fan motors.
We can repair/replace/install:

Indoor Air Quality
House Not Cool Enough
Heat Pumps
Noisy Equipment
Air Purification
A/C Blowing Warm Air
Freon Leaks
Dust & Allergy Problems
Air Flow Balancing
Broken Thermostats
Duct Leaks
Rooms Not Cooling
Frozen copper pipes
High Electric Bills
For fast air conditioning repair services in and around Magnolia, Navasota, Plantersville, Sealy, The Woodlands and Tomballl
call or text us now
Air-Conditioning System Maintenance
Our team can also work to maintain your existing air conditioning equipment to give you a years of peace of mind. We have our BAMP plan which stands for bi-annual maintenance plan and it costs only $99 per system. By availing this plan, our team will visit your home twice a year. We will clean your condenser coil and check all electrical components to ensure the right refrigerant charge. Furthermore, we will go as far as going into your attic to check the main drain line and to see any existing duct work to ensure proper air flow. We will even check the evaporator coil for the presence of bacterial growth. Keep in mind that maintaining your air conditioning system is vital work to ensure the efficiency of your system and your peace of mind. Many problems of the air conditioning unit are seen during the bi-annual checkup so be sure to avail of this plan so problems may be addressed properly before they worsen.
In case you are now ready to schedule a HV Air Conditioning and Heating maintenance appointment then you have to be sure that it is done by a reputable HVAir Conditioning and Heating company possessing all the right tools and experience. After all, it is a complicated process that calls for compliance to the standard regulations. Keep in mind that maintenance does not only guarantee your comfort, but also your protection.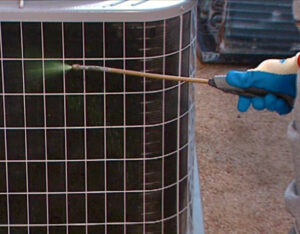 $50 GIFT CARD

with Google review

$99
per System Maintenance Plan

$1900
Evaporator Coil Replacement
(excludes refrigerant)
Purair's preventive maintenance checkup includes the following:
Checkup of the cooling and heating cycles
Cleaning and maintenance of the condenser coil
Checkup of the evaporator coil
Maintenance of the blower assembly
Oil fan motors depending on the manufacturers recommendations
Adjust thermostat
Examine filter
Examine safety controls
Check starting capacity
Measure the amperage draw electrically
Check the defrost cycles
Examine the whole electrical control connections
Clean out drain line, add tablets to drain pan if algae/sludge present
Look at the level of outside unit
Check refrigerant sub cool and superheat
Examine breakers
Review the fan blades
Look at the heat exchanger
Review heat strips
Look at reversing valve
Study contactor and relays
To arrange Air Conditioning System Maintenance in and around Magnolia, Navasota, Plantersville, Sealy, The Woodlands and Tomball
call or text us now at