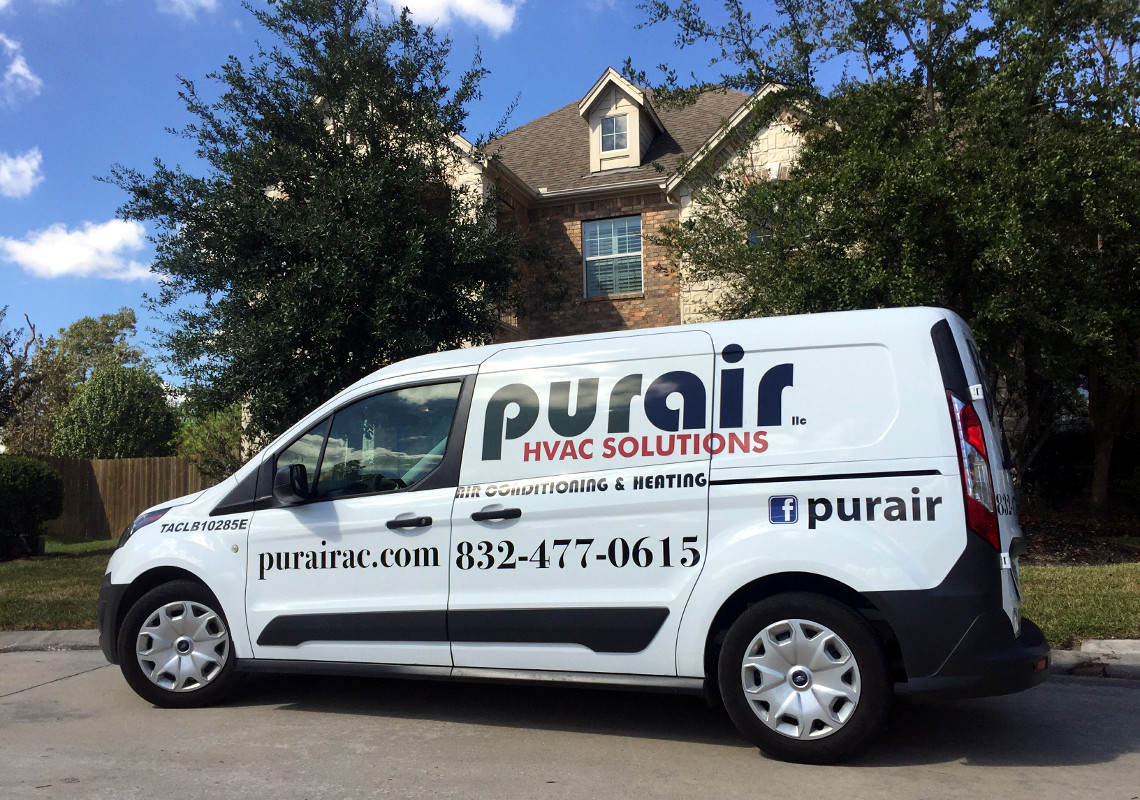 Heating Repair in Magnolia, Navasota and Plantersville
NEW! We now offer real-time 24/7 Heating monitoring. Click HERE to learn more. NEW!
In due time, your furnace will need some repairs. Now, Purair can deal with any gas furnace and electric Air handler worries. Some of the worries caused by this unit are noises, shut off, breakers tripping, blank thermostat, and odd smell during heating cycle. The moment when you call our service team, we will send you a NATE certified technician who is professional, courteous, and legitimately trained. We value our customers so it is our duty to ensure that we only give the best team who could offer you help. Overall, Purair is here to offer you protection against expensive repairs, equipment's malfunctions, or even total breakdown. When you enroll in our B.A.M.P program, you get to enjoy two visits from our NATE certified technicians each year.
Why do you need heating maintenance or repair?
You need a warm and snug home in Winter but if your heating system is not functioning well, it can be difficult to feel comfortable. Even worse than ruining the joy of the holidays, unpleasant indoor temperatures can affect your health. For year-round indoor comfort, Purair HVAC Solutions as your heating contractor. Get the best services for heating repair in Magnolia.
You must have a safe and dependable heating system if you want to endure the cold winter months in comfort and safety. Your system will be tuned and repaired to your satisfaction by our qualified service technicians. They are certified experts in heating and HVAC repair and AC replacement in Plantersville, Navasota, and Magnolia. We will perform a thorough inspection of your heat pump and other heating components to look for any damage that might impair performance or pose a safety risk.

$50 GIFT CARD

with Google review

$99
per System Maintenance Plan

$1900
Evaporator Coil Replacement
(excludes refrigerant)
Purair is here to deal with any heating equipment:
Gas Furnace
Propane Furnace
High Efficiency Furnace
Electric Air Handler
Forced Air Furnace
Variable Speed Furnace
We guarantee that our Technician will arrive at your residence:
On time
Will not work on any repair before you understand your options
Offer 100% Satisfaction
Will be empathetic to your Air Conditioning and Furnace worries
With floor protection
Explain the flat rate pricing
In professional appearance
Will diagnose your Air Cooling and Heating problem
For heating repair services in and around Magnolia, Navasota, Plantersville, Sealy, The Woodlands and Tomball
call or text us now
Heating System Maintenance
Our team can also work to maintain your existing air conditioning equipment to give you a years of peace of mind. We have our BAMP plan which stands for bi-annual maintenance plan and it costs only $99 per system. By availing this plan, our team will visit your home twice a year. We will clean your condenser coil and check all electrical components to ensure the right refrigerant charge. Furthermore, we will go as far as going into your attic to check the main drain line and to see any existing duct work to ensure proper air flow. We will even check the evaporator coil for the presence of bacterial growth. Keep in mind that maintaining your air conditioning system is vital work to ensure the efficiency of your system and your peace of mind. Many problems of the air conditioning unit are seen during the bi-annual checkup so be sure to avail of this plan so problems may be addressed properly before they worsen.
In case you are now ready to schedule a Air Conditioning or Heating maintenance appointment then you have to be sure that it is done by a reputable Air Conditioning and Heating company possessing all the right tools and experience. After all, it is a complicated process that calls for compliance to the standard regulations. Keep in mind that maintenance does not only guarantee your comfort, but also your protection.
Purair's preventive maintenance checkup includes the following:
Checkup of the cooling and heating cycles
Cleaning and maintenance of the condenser coil
Checkup of the evaporator coil
Maintenance of the blower assembly
Oil fan motors depending on the manufacturers recommendations
Adjust thermostat
Examine filter
Examine safety controls
Check starting capacity
Measure the amperage draw electrically
Check the defrost cycles
Examine the whole electrical control connections
Clean out drain line, add tablets to drain pan if algae/sludge present
Look at the level of outside unit
Check refrigerant sub cool and superheat
Examine breakers
Review the fan blades
Look at the heat exchanger
Review heat strips
Look at reversing valve
Study contactor and relays
To arrange Heating System Maintenance in and around Magnolia, Navasota, Plantersville, Sealy, The Woodlands and Tomball
call or text us now